Hello there! I hope you are enjoying your ride on the blog train this month! Sorry my post is slightly late, switching internet providers right before the first of the month is probably not a good idea.. lol especially if it doesn't work correctly when its supposed to! Ugh
You came from Rhonda's Scrap Bits: http://rjsscrapbits.blogspot.com
Next on your list is Marie H Designs: http://mariehdesignsscrap.blogspot.com
Enjoy your mini kit!!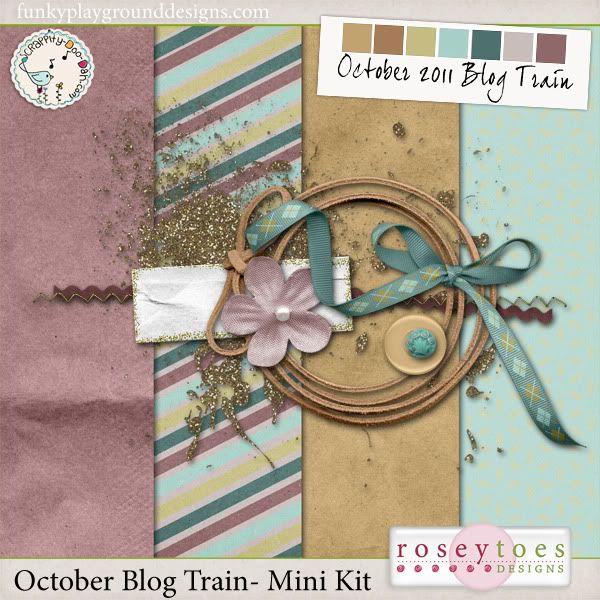 Get it here: Oct Blog Train Freebie